Daphne QMS/DMS
Video Trainings
Learn Daphne quickly by watching a series of short videos of a few minutes.
Products, customers, suppliers, employees, and other non-transactional data used across your enterprise are called Master Data.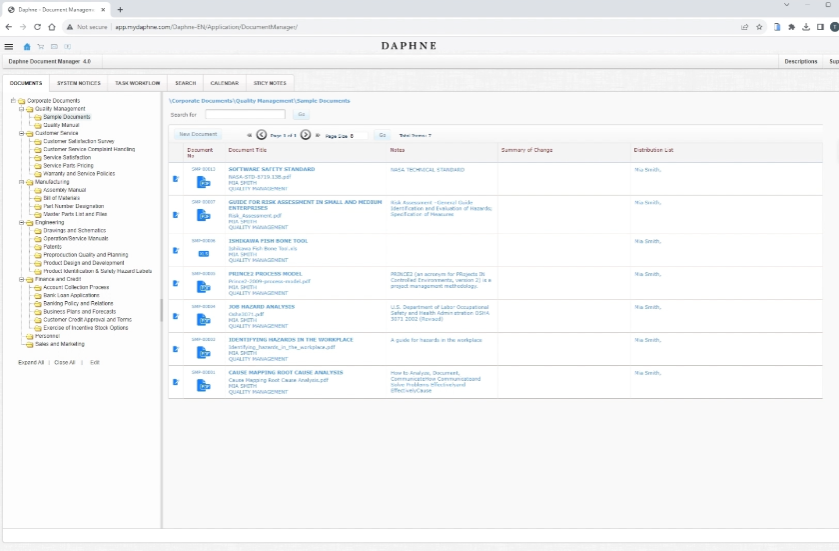 A document tree is like the bookshelves of a library. Similarly, we keep our electronic documents in folders on our computers.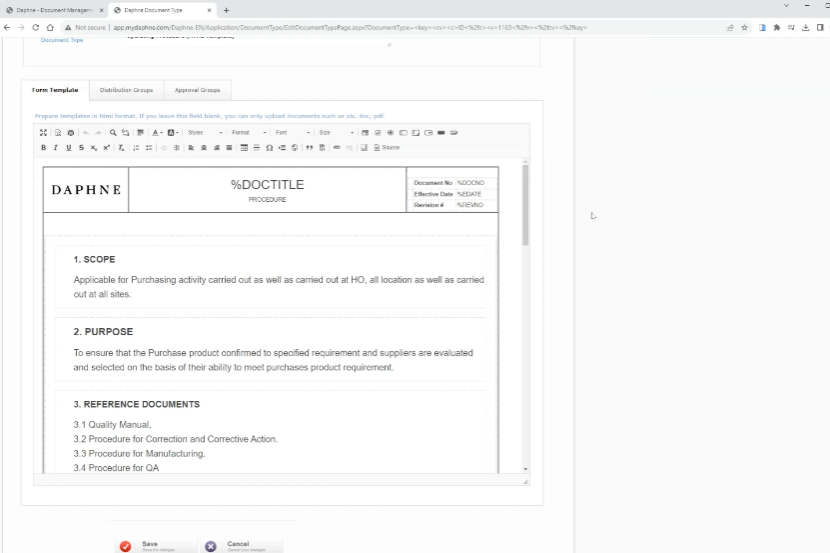 There are two classes of document types in Daphne document management. These are Upload types and template types.